The Mega directory of web sites for all things related to geocaching.

Directory of Web Sites...

Disclaimer - Geocaching Central has no input or control of the content of the listed web sites. 

If anyone has a concerns, they need to contact said web site directly.  

Who's Up for an Adventure?...

05.01.2022

04.24.2022

04.12.2022

04.04.2022

SMS Production, the web site of GeoVlogger, Craig Michell, has been added to the GEACACHERS section.

04.04.2022

INTRODUCING the new Product of the Month section located on the homepage.

.

What's New with Path Tags - PATH TAGS

SMS Productions - GEOCACHERS

World's Biggest Marble Hunt - OTHER GAMES

PinPoint, PUBLICATIONS (MAGAZINE)

Georgia Geocaching Puzzle Society, PUZZLES

Contests, Challenges & Promotions...

 Product of the Month - May

by Drive's Cache Closet

Protect your Geomobile

when you leave it in rural spots

Locationless Cache

Claim until December 31, 2022

New Jersey USA

June 18, 2022

Tennessee USA

July 16, 2022

Year of the Hide Souvenir

Hide until December 31, 2020

Want to feature your web site on the Geocaching Central Homepage for the world-wide geocaching community to see? All you need is some awesome SWAG to become a sponsor. Contact us for further details.

Find all 6 trackables placed throughout the site.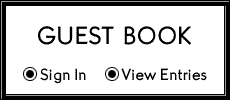 Let us know who you are and where you are from.

If you experience any links that 

do not work, report them to:

so the site will continue to run 

at peek efficiency 

Geocaching Central is produced

by geocachers for geocachers. 

It contains useful links, news,  contests and more for all things related to geocaching.

Geocachers who visit this site 

are encouraged to become part 

of the Geocaching Central team 

by submitting their favorite links 

in order to keep the directory growing.

Please bookmark this web site in the 'favorites' section of your browser as your information source for all things geocaching.

Earn up to 13 Virtual Souvenirs

April 4, 2022 -April 3, 2023

There are currently 526 links on this site to increase your geocaching knowledge and fun.

Big Blue Switch Day Virtual Souvenir

April 30 - May 2

CITO Season 1 Souvenir

Hide until December 31, 2020

Cache Advance 

May Challenge of the Month