The Mega directory of web sites for all things related to geocaching.

Directory of Web Sites...

Disclaimer - Geocaching Central has no input or control of the content of the listed web sites. 

If anyone has a concerns, they need to contact said web site directly.  

Geocaching Central is produced

by geocachers for geocachers. 

It contains useful links, news,  contests and more for all things related to geocaching.

Geocachers who visit this site 

are encouraged to become part 

of the Geocaching Central team 

by submitting their favorite links 

in order to keep the directory growing.

Please bookmark this web site in the 'favorites' section of your browser as your information source for all things geocaching.

If you experience any links that 

do not work, report them to:

so the site will continue to run 

at peek efficiency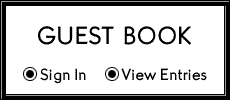 Let us know who you are and where you are from.

There are currently 509 links on this site to increase your geocaching knowledge and fun.

Who's Up For an Adventure?...

11.22.2021

11.16.2021

A new podcast, 
Whereisitnow
 has been added to the PODCASTS section.
11.09.2021

11.07.2021

11.03.2021

ATTENTION AADVENTURE LAB BUILDERS - Download the worksheet designed by G. Scott Miller, which is found in the PRINTABLE AIDS section. It's a sure-fire way to keep all your notes organized.

Whereisitnow Geocaching Podcast, PODCASTS

Historical Marker Database, TRAVEL

Adventure Lab Worksheet, PRINTABLE AIDS

Southern Oregon Geocaching, ASSOCIATIONS

Waymarkly - Waymarking for iOS, SOCIAL MEDIA

Want to feature your web site on the Geocaching Central Homepage for the world-wide geocaching community to see? All you need is some awesome SWAG to become a sponsor. Contact us for further details.

Find all 6 trackables placed throughout the site.

Contests, Challenges & Promotions...

Video of the Month - November

I'M CREATING A ONE OF A KIND GEOCACHING BOOK!

The Geocaching Vlogger

Locationless Cache

February 6 - December 31

Who wants to pick up some SWEET SWAG for supporting 

this Comic Book Project?

Reach the Peak Souvenir Challenge

August 2, 2021 - March 6, 2022

Cache Advance/Vlogger

November Challenge

Geocaching International 

Film Festival Finalists Reel

New Year End/ Year Beginning 

Virtual Souvenirs Available