The Mega directory of web sites for all things related to geocaching.

Directory of Web Sites...

Disclaimer - Geocaching Central has no input or control of the content of the listed web sites. 

If anyone has a concerns, they need to contact said web site directly.  

Who's Up for an Adventure Lab Series?...

Contests, Challenges & Promotions...

Freedom Trail 

Adventure Lab Series

Boston, Massachusetts

Want to feature your web site on the Geocaching Central Homepage for the world-wide geocaching community to see? All you need is some awesome SWAG to become a sponsor. Contact us for further details.

Find all 8 trackables placed throughout the site.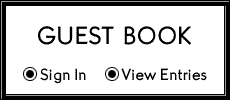 Let us know who you are and where you are from.

If you experience any links that 

do not work, report them to:

so the site will continue to run 

at peek efficiency 

Geocaching Central is produced

by geocachers for geocachers. 

It contains useful links, news,  contests and more for all things related to geocaching.

Geocachers who visit this site 

are encouraged to become part 

of the Geocaching Central team 

by submitting their favorite links 

in order to keep the directory growing.

Please bookmark this web site in the 'favorites' section of your browser as your information source for all things geocaching.

There are currently 558 links on this site to increase your geocaching knowledge and fun.

Erie Canal

Adventure Lab Trail

Buffalo to Albany, New York

Locationless Cache

Claim until December 31, 2023

Route 66 

Adventure Lab Series

Illinois to California 

Lincoln Highway

Adventure Lab Series

New York to California

Oriental Trading Company - SHOPPING

Beginner's Guide to Munzee - OTHER GAMES

Earthcaches Rock - EARTHCACHES

Cache Across America - GEO SERIES

Mag Planner - VLOGGERS

Be a part of the OPERATION SUPERHEROES Worldwide Cache Hide

mass publishing on April 28, 2024. Click above for all the details.

Use code: GEOCACHINGCENTRAL

for a 10% discount on your order.

 Find 12 geocaches between December 17-23 to earn

this digital souvenir.

C​ache Advance/Geocaching Vlogger

December Challenge.

Check out all the details about this incredible series

and see if you're up to the challenge.

Year End/Year Beginning

Souvenirs for 2023/2024