The Mega directory of web sites for all things related to geocaching.

Directory of Web Sites...

Disclaimer - Geocaching Central has no input or control of the content of the listed web sites. 

If anyone has a concerns, they need to contact said web site directly.  

Contests and Challenges ...

Geocaching Central is produced

by geocachers for geocachers. 

It contains useful links, news,  contests and more for all things related to geocaching.

Geocachers who visit this site 

are encouraged to become part 

of the Geocaching Central team 

by submitting their favorite links 

in order to keep the directory growing.

Please bookmark this web site in the 'favorites' section of your browser as your information source for all things geocaching.

If you experience any links that 

do not work, report them to:

so the site will continue to run 

at peek efficiency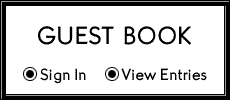 Let us know who you are and where you are from.

There are currently 444 links on this site to increase your geocaching knowledge and fun.

06.01.2020

05.29.2020

Who wants a unique collectible to commemorate the 20th Anniversary of Geocaching?
 As you know GeoWoodstock XVIII in Fraser Valley, Canada has been rescheduled to 2021 due to the Covid-19 crisis. But before this happened, pre-vent coins were minted with the original 2020 event date on them. Order this 
rare geocaching collectible
 before they run out.
05.26.2020

The new Geocaching HQ Souvenir Promotion Memory Lane starts June 1st. 
Read all about it
.
05.20.2020

Due to the uncertainty of the Covid-19 crisis, the Going Caching 2020 MEGA Event has been rescheduled from October 2020 to October 2021 

05.18.2020

Looking for some great children's books about geocaching? Check out Cache Code, Cache Keeper and The Crystal Cache, all found in the PUBLICATIONS section.

05.12.2020

Enjoy another 
web site
 to locate travel curiosities
05.03.2020

20 years ago today the original stash was hidden by Dave Ulmer and geocaching was born. Check out this 
rare footage
 of the container being prepared by Dave, complete with the can of beans. 
MEGA

December 19, 2020

Sachsen-Anhalt, Germany

Explorer's Guide to Geocaching Activity Book, PUBLICATIONS

Direct Mint Co., TRACKABLES

Phish Market, SHOPPING-SWAG-SUPPLIES

The Caravan Chronicles, PUBLICATIONS

The Crystal Cache, PUBLICATIONS

Want to feature your web site on the Geocaching Central Homepage for the world-wide geocaching community to see? All you need is some awesome SWAG to become a sponsor. Contact us for further details.

Find all 6 trackables placed throughout the site.

Video of the Month for June...

World's Coolest McDonald's and its Geocache

GeoRick

of Cache Walks

Cache Advance/Geocaching Vlogger

June Challenge

MEGA Event

July 25, 2020

Ohio, USA

MEGA Event

September 12, 2020

Kansas, USA

Memory Lane Souvenir Promotion

June 1 - January 3, 2021 

MEGA Event

September 6, 2020

Georgia, USA

WorldWide GEOCACHING Trivia #3

with Seemyshell and Halemeister 

June 8 at 9pm EDT

Blue Switch Day 2020 Souvenir

May 2 - December 31, 2020