The Mega directory of web sites for all things related to geocaching.

Disclaimer - Geocaching Central has no affiliation with any web sites listed here and has no control over the content of these sites. 

If anyone has a concern about any of the content listed on these sites, they need to contact said web site directly.  

The Latest News and Updates...

Geocaching Central is produced

by geocachers for geocachers. 

It contains useful links, news,  contests and more for all things related to geocaching.

Geocachers who visit this site 

are encouraged to become part 

of the Geocaching Central team 

by submitting their favorite links 

in order to keep the directory growing.

Please bookmark this web site in the 'favorites' section of your browser as your information source for all things geocaching.

Find and log all 4 of the trackables located 

on this site.

If you experience any links that 

do not work, report them to:

so the site will continue to run 

at peek efficiency 

 Best Travel Bug Hotel Ever

Geocaching... Gotta Love it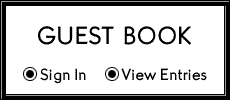 Let us know who you are and where you are from.

There are currently 328 links 

listed on this site for your surfing enjoyment.

​What better way to launch a new website then to have a contest. There are 4 trackables hidden on this web site. Find all 4 and send their tracking codes along with your name to:  geocachingcentral@aol.com.​ 

All correct entries will be put into a drawing and the winner will receive an unactivated travel bug dog tag to send out into the world.

Winner will be announced on

 May 1st, 2018.

04.18.18

Sir Drumalot has been added to the VLOGGERS section. FTF Magazine has also been added to the APPS section. Hoagie's Gifted Education Page has been added to the INTERNET TOOLS section.

04.16.18

04.11.18

Check out the great 
prize giveaway 
brought to you by PodCacher - The World Famous Website all about Geocaching and Going Caching, the amazing Georgia-based geocaching event
04.09.18

Planetary Pursuit has been extended to April 15th. The Wherigo Foundation has been added to the WHERIGO section.

04.05.18

2 web sites have been added to the MISCELLANEOUS section, Geocaching Unlimited and Retired Guy.

04.03.18

Halo Top Creamery is giving out 1500 Trackables to be released throughout the United States. Send in 
a request
 by April 9th to be one of the lucky ones to receive a trackable.
04.01.18

03.31.18

Here are the Mega Events for April: Belgium - BRUGSE BEER VIII - April 7,  United States - MOGA 2018, April 14, Spain - La Agüela, April 27, Czech Republic - MeMe 2018 - April 28, 

03.30.18

Web site 'Cacher's Stats' has been added to the INTERNET TOOLS section.

03.27.08

Geocoins
 from the movie Treasure are now available.
03.26.18

The Sarpy County Gadget Cache Trail in Nebraska has been added to the GEOTOURS section.

03.16.18

Geocaching Central would like to welcome Kent from Hamburg, New York to the wonderful world of geocaching.

Geocaching Hampton Roads, Virginia has be added to the SOCIAL MEDIA section.

03.15.18

'SNAP!!! geocaching' has been added to the BLOGGERS section.

03.14.18

A new Norwegian podcast, GeoPod Norge has been added to the PODCASTS section. I.B. Geocaching Supplies has been added to the TRACKABLES section.

03.13.18

CITO Week

April 21-29, 2018