The Mega directory of web sites for all things related to geocaching.

Disclaimer - Geocaching Central has no affiliation with any web sites listed here and has no control over the content of these sites. 

If anyone has a concern about any of the content listed on these sites, they need to contact said web site directly.  

Geocaching Central is produced

by geocachers for geocachers. 

It contains useful links, news,  contests and more for all things related to geocaching.

Geocachers who visit this site 

are encouraged to become part 

of the Geocaching Central team 

by submitting their favorite links 

in order to keep the directory growing.

Please bookmark this web site in the 'favorites' section of your browser as your information source for all things geocaching.

Find and log all 4 of the trackables located 

on this site.

If you experience any links that 

do not work, report them to:

so the site will continue to run 

at peek efficiency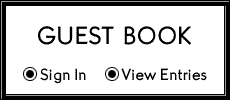 Let us know who you are and where you are from.

There are currently 362 links to increase your geocaching knowledge and fun.

Compete in the Georgia Geocaching Association Weekly Challenge by joining the Forum on their web site.

Latest Website Additions...

Geocaching Mysteries Revealed - PUZZLES, SOCIAL MEDIA

Geocaching Calendars - SUPPLIES

Indoor event in Ft. Worth, TX

May 25, 2019

Geocaching HQ Souvenir

Out with the Old, In with the New

December 31 - January 1

12.15.18

12.10.18

12.05.15

Geocaching HQ wants your opinion about quality geocaches. Take the 
survey
 and give them your thoughts.​
12.01.18

11.25.18

Check out the 
new upgrades
 that have been made to the app from geocaching.com.
11.23.18

HAPPY THANKSGIVING! May all your cache finds be stuffed with great SWAG.

11.20.18

What is The Jasmer Challenge?  Find out all about it 
here
.
11.15.18

There is a new movie out called 
At Your Own Risk
 that has a geocaching theme woven into this suspense thriller. Check out the trailer and either rent it or purchase it online. Help support this independently made film in addition to being entertained.
Mike and Eileen, vloggers who go by the name name Unique Geocaches, have built an AWESOME Christmas cache.

10 DayGeocaching Cruise

January 20-30, 2019

Cache Advance/Geocaching Vlogger

December Challenge

Click the icon for the world-wide

map of Mega & Giga Events

Geocaching HQ December Challenge

December 3rd - December 31st