The Mega directory of web sites for all things related to geocaching.

Disclaimer - Geocaching Central has no affiliation with any web sites listed here and has no control over the content of these sites. 

If anyone has a concern about any of the content listed on these sites, they need to contact said web site directly.  

Geocaching Central is produced

by geocachers for geocachers. 

It contains useful links, news,  contests and more for all things related to geocaching.

Geocachers who visit this site 

are encouraged to become part 

of the Geocaching Central team 

by submitting their favorite links 

in order to keep the directory growing.

Please bookmark this web site in the 'favorites' section of your browser as your information source for all things geocaching.

Find and log all 4 of the trackables located 

on this site.

If you experience any links that 

do not work, report them to:

so the site will continue to run 

at peek efficiency 

 Best Travel Bug Hotel Ever

Geocaching... Gotta Love it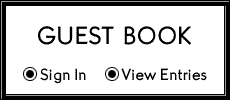 Let us know who you are and where you are from.

There are currently 339 links to increase your geocaching knowledge and fun.

Compete in the Georgia Geocaching Association Weekly Challenge by joining the Forum on their web site.

CITO Week

September 15 - 23

Escape Campervan Rentals - GEOTOURS

Cruise Planners - GEOTOURS

How to get a GeoTour Published - GEOTOURS

Cache Advance/Geocaching Vlogger August Challenge

Indoor event in Ft. Worth, TX

May 25, 2019

Enter to win a Prize Package from The Button Guy