The Mega directory of web sites for all things related to geocaching.

Directory of Web Sites...

Disclaimer - Geocaching Central has no input or control of the content of the listed web sites. 

If anyone has a concerns, they need to contact said web site directly.  

Geocaching Central is produced

by geocachers for geocachers. 

It contains useful links, news,  contests and more for all things related to geocaching.

Geocachers who visit this site 

are encouraged to become part 

of the Geocaching Central team 

by submitting their favorite links 

in order to keep the directory growing.

Please bookmark this web site in the 'favorites' section of your browser as your information source for all things geocaching.

If you experience any links that 

do not work, report them to:

so the site will continue to run 

at peek efficiency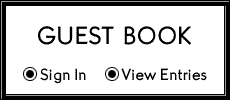 Let us know who you are and where you are from.

There are currently 463 links on this site to increase your geocaching knowledge and fun.

Who's Up For an Adventure?...

12.01.2020

Rite in the Rain
 offers waterproof paper. Get 30% off during the month of December by using promo code: GEOCACHE.
11.24.2020

11.18.2020

A little SHOUT OUT to Jim of Practical Geocaching in order to brighten your day. 

LIGHT, CAMERS, ACTION - The 
Best of GIFF
 video is ready to roll.
11.15.2020

Who wants to participate in the Happy Holidays Geocoin Gift Exchange? Deadline to sign up is November 26th. 
Get your details here.
Here's an easy way provided by Geocaching HQ to find caches to fill in your Difficulty/Terrain (Fizzy) grid.. 
Read all about it.
11.10.2020

Looking for some great hikes that are geared for kids. Check out this 
new book series
. It starts out with Washington, Oregon and California, with more states to come.
11.03.2020

11.01.2020

The Cache Advance/Geocaching Vlogger November Challenge iis here.

​​Rite in the Rain - SHOPPING, SWAG, SUPPLIES

50 Hikes for Kids, PUBLICATIONS

Benchmark Hunting, INSTRUCTIONAL

Great American Outdoors NPS Series, GEO SERIES

Lincoln Highway AL Series, ADVENTURE LABS

This to That, INSTRUCTIONAL

Want to feature your web site on the Geocaching Central Homepage for the world-wide geocaching community to see? All you need is some awesome SWAG to become a sponsor. Contact us for further details.

Find all 6 trackables placed throughout the site.

Video of the Month for December...

CHRISTMAS LAB GEOCACHES!

Geocaching Vlogger

Memory Lane Souvenir Promotion

June 1 - January 3, 2021 

Last 2020 & First 2021 Souvenirs

Wonders of the World

 August 12 - December 31, 2020 

Contests, Challenges & Promotions...