The Mega directory of web sites for all things related to geocaching.

Disclaimer - Geocaching Central has no affiliation with any web sites listed here and has no control over the content of these sites. 

If anyone has a concern about any of the content listed on these sites, they need to contact said web site directly.  

Contests, Challenges & Promotions...

Geocaching Central is produced

by geocachers for geocachers. 

It contains useful links, news,  contests and more for all things related to geocaching.

Geocachers who visit this site 

are encouraged to become part 

of the Geocaching Central team 

by submitting their favorite links 

in order to keep the directory growing.

Please bookmark this web site in the 'favorites' section of your browser as your information source for all things geocaching.

Find and log all 4 of the trackables located 

on this site.

If you experience any links that 

do not work, report them to:

so the site will continue to run 

at peek efficiency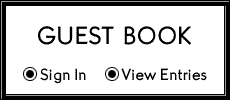 Let us know who you are and where you are from.

There are currently 397 links on this site to increase your geocaching knowledge and fun.

Latest Website Link Additions...

Indoor event in Ft. Worth, TX

May 25, 2019

Bahamas Geocaching Cruise

June 24-28, 2019

Video of the Month - March

03.18.19

For all of you iPhone uses, check out the
 Cachemoji
 app for the latest text messaging geocache stickers.
03.14.19

Check out the NEW 'What is Geocaching' video located at the bottom of the homepage.

03.11.19

There's a new finding game in town that has been associated with certain geocaching events. It's called 
Snag the Tag
.
03.07.19

Want to hear about some out of the ordinary yet useful Tools of the Trade? The listen to the
 March 3rd episode
 of Podcacher.
02.26.19

02.23.19

02.20.19

The GeoWoodstock 2019 Committee has requested that any who are planning on attending GeoWoodstock in Fort Worth,Texas to please log your 
WILL ATTEND
 if you haven't done so already. Also, as you may have heard the GPS Adventures Maze Exhibit will be at GeoWoodstock. If you want to tour the exhibit, you must 
register
 to do so. 
02.14.19

Check out the new contest from Cache Tales with Kneel More found in the Contests, Challenges and Promotion section of the homepage.

YOU WANT TO FIND THIS FANTASTICAL 5/5 GEOCACHE! 

by

Cache the Line

 Mediterranean Geocaching Cruise October 18-31, 2019​

Click the icon for the world-wide

map of Mega & Giga Events

A Monthly Challenge

 in their Forum

​​

Cachemoji - APPS

Erie Area Geocachers - SOCIAL MEDIA

Geocaching Downunder - PODCASTS 

How to use Geocaching in the Classroom - INSTRUCTIONAL

Trackables - TRACKABLES

CITO Season 1, March 1 - May 31

Attend a CITO Event and get a Souvenir

Want to feature your web site on the Geocaching Central Homepage for the world-wide geocaching community to see? All you need is some awesome SWAG to become a sponsor. Contact us for further details.

​            March 25 - April 14 

   Earn souvenirs for finding highly                 favorited geocaches