The Mega directory of web sites for all things related to geocaching.

Directory of Web Sites...

Disclaimer - Geocaching Central has no input or control of the content of the listed web sites. 

If anyone has a concerns, they need to contact said web site directly.  

Contests, Challenges & Promotions...

Geocaching Central is produced

by geocachers for geocachers. 

It contains useful links, news,  contests and more for all things related to geocaching.

Geocachers who visit this site 

are encouraged to become part 

of the Geocaching Central team 

by submitting their favorite links 

in order to keep the directory growing.

Please bookmark this web site in the 'favorites' section of your browser as your information source for all things geocaching.

If you experience any links that 

do not work, report them to:

so the site will continue to run 

at peek efficiency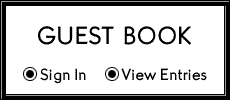 Let us know who you are and where you are from.

There are currently 414 links on this site to increase your geocaching knowledge and fun.

Latest Website Link Additions...

Featured Upcoming Adventures...

HQ 20 Year Anniversary Celebration 

Seattle, WA

August 15, 2020

01.23.2020

01.19.2020

CONGRATULATIONS to the 
PodCacher
 podcast on their 700th show. Give it a listen.
01.17.2020

01.13.2020

Check out the new 
Giveaway
 from Podcacher.
01.08.2020

01.07.2020

01.06.2020

01.03.2020

12.17.19

Celebrate 20 Years of Geocaching 

Alaska Cruise

August 7 - 14, 2020

Jackson County Agritourism Geo-Trail Kickoff & GPS Maze

April 4, 2020

​​Geocachers of Long Island, ASSOCIATIONS

Adventure Lab Caches, SOCIAL MEDIA

Geocache Method, BLOGGERS

Geocacher's Compass, INSTRUCTIONAL

Discovered While Geocaching, SOCIAL MEDIA

Want to feature your web site on the Geocaching Central Homepage for the world-wide geocaching community to see? All you need is some awesome SWAG to become a sponsor. Contact us for further details.

Find all 6 trackables placed throughout the site.

Mega Event - Colby, Kansas

May 2, 2020

Video of the Month for January...

When Tacky becomes Trendy - Creating an Awesome TB...trailer park?

Cache Canada

Nano Kids

January Challenge

FTF Magazine Giveaway

Deadline January 31st

New souvenir is available

0n 02/02/2020