The Mega directory of web sites for all things related to geocaching.

Disclaimer - Geocaching Central has no affiliation with any web sites listed here and has no control over the content of these sites. 

If anyone has a concern about any of the content listed on these sites, they need to contact said web site directly.  

Geocaching Central is produced

by geocachers for geocachers. 

It contains useful links, news,  contests and more for all things related to geocaching.

Geocachers who visit this site 

are encouraged to become part 

of the Geocaching Central team 

by submitting their favorite links 

in order to keep the directory growing.

Please bookmark this web site in the 'favorites' section of your browser as your information source for all things geocaching.

Find and log all 4 of the trackables located 

on this site.

If you experience any links that 

do not work, report them to:

so the site will continue to run 

at peek efficiency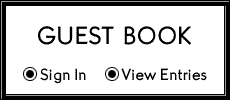 Let us know who you are and where you are from.

There are currently 352 links to increase your geocaching knowledge and fun.

Compete in the Georgia Geocaching Association Weekly Challenge by joining the Forum on their web site.

Wyoming County Geotrail - GEOTOURS & TRAVEL

Cacher Reisen - GEOTOURS & TRAVEL

Indoor event in Ft. Worth, TX

May 25, 2019

Groundspeak

October Challenge

The Parkville Event

Victoria, Australia

November 18

Cache Advance/Geocaching Vlogger

October Challenge

Upcoming Events & Happenings...

10.16.18

Geocaching Central welcomes 
Landsharkz
 as their latest 'Featured Web Site'. Owners Helen and Chris ​are the proprietors of this online store, which is also the only brick and mortar geocaching store in Canada. In addition, they can provide your geocoins and trackables needs through their
 Sharkzcoins.ca
 online store.Want to take a geocaching travel adventure? Landsharkz can provide that too through their 
Geocaching Adventures
 web site. But wait, there's more. Enjoy the Landsharkz 
YouTube Adventures
 of Southwestern Canada and points beyond.
If you have a web site related to geocaching and would like it featured on the Geocaching Central ​homepage, check out the 
details
.
10.15.18

Maryann, James & Sammi, geocachers from Panama City, Florida, have lost their house in Hurricane Michael.  They are currently living in a pop-up trail they had used to go to the 'Going Caching' event the week prior to the hurricane. If you would like to help them in their time of need, a 
Go Fund Me
 page has been set up for them.
Landsharkz 

Geocaching 

HQ GeoTour

Sachsen-Anhalt, Germany

December, 15