The Mega directory of web sites for all things related to geocaching.

Directory of Web Sites...

Disclaimer - Geocaching Central has no input or control of the content of the listed web sites. 

If anyone has a concerns, they need to contact said web site directly.  

Geocaching Central is produced

by geocachers for geocachers. 

It contains useful links, news,  contests and more for all things related to geocaching.

Geocachers who visit this site 

are encouraged to become part 

of the Geocaching Central team 

by submitting their favorite links 

in order to keep the directory growing.

Please bookmark this web site in the 'favorites' section of your browser as your information source for all things geocaching.

If you experience any links that 

do not work, report them to:

so the site will continue to run 

at peek efficiency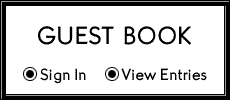 Let us know who you are and where you are from.

There are currently 474 links on this site to increase your geocaching knowledge and fun.

Who's Up For an Adventure?...

01.19.2021

From February 6th to December 31st Geocaching HQ is make a locationless cache available for logging. Get the details 
here
.
01.15.2021

​The 
Wonders of the World
 promotion that originally was to end on January 3, will continue to run until further notice. 
Check out the 'Who's Up for and Adventure' section below for the featured upcoming MEGA events.

01.13.2021

01.08.2021

The Wherigo app for IOS has had a major upgrade. It now works just like the Adventure Lab app. In order to get the new app you have to download it from the 
app store
. 
01.05.2021

01.03.2021

Geocaching gets a 
mention
 in the New York Times.
12.31.2020

Earn the First 2021 souvenir by finding another geocache from 

January 1-8.

12.25.2020

Merry Christmas to all, and to all a good night.

12.23.2020

Enjoy this interesting 
podcast 
where the founders of Geocaching reminisce about the last 20 years. 
12.13.2020

For all you readers,13 informational books and novels have just been added to the PUBLICATIONS section.

MEGA Event 

May 31, 2021

Kentucky - USA

How to Puzzle Cache, 2nd Edition, PUBLICATIONS

201 Geocaches to Find Before You Die: Second Edition, PUBLICATIONS

Creative Containers for Geocaching, PUBLICATIONS

Discovered: Memoires of a Geocoin Designer, PUBLICATIONS

Hiding in Plain Sight, PUBLICATIONS

Doxie and Roxie Go Geocaching, PUBLICATIONS

Want to feature your web site on the Geocaching Central Homepage for the world-wide geocaching community to see? All you need is some awesome SWAG to become a sponsor. Contact us for further details.

Find all 6 trackables placed throughout the site.

MEGA Event

May 8, 2021

Kansas - USA

MEGA Event

April 23.2021

Queensland - Australia

MEGA Event 

May 22, 2021

New York - USA

MEGA EVENT 

March 13, 2021

Texas - USA

Contests, Challenges & Promotions...

Video of the Month for January...

This is an 

EVIL Five-Star Difficulty Geocache

Travis Smola

Geocachers of Long Island 

2021 Resolution Challenges

Nano Kids

January Challenge

Locationless Cache

February 6 - December 31