The Mega directory of web sites for all things related to geocaching.

Directory of Web Sites...

Disclaimer - Geocaching Central has no affiliation with any web sites listed here and has no control over the content of these sites. 

If anyone has a concern about any of the content listed on these sites, they need to contact said web site directly.  

Contests, Challenges & Promotions...

Geocaching Central is produced

by geocachers for geocachers. 

It contains useful links, news,  contests and more for all things related to geocaching.

Geocachers who visit this site 

are encouraged to become part 

of the Geocaching Central team 

by submitting their favorite links 

in order to keep the directory growing.

Please bookmark this web site in the 'favorites' section of your browser as your information source for all things geocaching.

If you experience any links that 

do not work, report them to:

so the site will continue to run 

at peek efficiency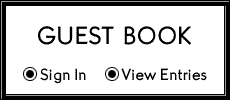 Let us know who you are and where you are from.

There are currently 383 links on this site to increase your geocaching knowledge and fun.

Latest Website Link Additions...

Upcoming Events & Adventures...

Going Caching MEGA - Rome, GA

October 5, 2019

Video of the Month - September

09.14.19

A new category has been created called Geo Series. It's for websites that promote a series of geocaches dedicated to as specific theme. We encourage submissions for this subject.

09.11.19

NEVER FORGET

09.03.19

Bring out your inner Ninja during Geocaching HQ's Teenage Mutant Ninja Turtles Promotion. Get details 
here
.​
09.02.19

You're going to love the Nano Kids September Challenge.

09.01.19

CITO Season 2 runs between September 1 and November 30. Attend a CITO event during this time and get a souvenir

08.27.19

08.23.19

Who's ready for 
Streak Week
? Find a geocache everyday during the last week of August and earn a souvenir.
08.21.19

GOOD LUCK! to
 theTwonky
 who is on a whirlwind adventure across the USA and Canada. 
08.11.19

Check out this
 great way
 to store and display your path tags.
5 Features 

of the Best Geocache Containers

by

Web Cacher

Celebrate 20 Years of Geocaching 

Alaska Cruise

August 7 - 14, 2020

Click the icon for the world-wide

map of Mega & Giga Events

Geocaching with Komikino and the Kid - VLOGGERS​​

War Memoria Series - GEO SERIES

Village Signs Series - GEO SERIES

A Fine Pair Series - GEO SERIES

SideTracked Series - GEO SERIES​​

Want to feature your web site on the Geocaching Central Homepage for the world-wide geocaching community to see? All you need is some awesome SWAG to become a sponsor. Contact us for further details.

Find more trackables throughout the site.

CITO Season 2

September 1 - November 30

Attend a CITO and get a souvenir.

Cache Advance/Geocaching Vlogger

September Challenge.

.

Nano Kids

September Challenge.

.