The Mega directory of web sites for all things related to geocaching.

Disclaimer - Geocaching Central has no affiliation with any web sites listed here and has no control over the content of these sites. 

If anyone has a concern about any of the content listed on these sites, they need to contact said web site directly.  

Contests, Challenges & Promotions...

Geocaching Central is produced

by geocachers for geocachers. 

It contains useful links, news,  contests and more for all things related to geocaching.

Geocachers who visit this site 

are encouraged to become part 

of the Geocaching Central team 

by submitting their favorite links 

in order to keep the directory growing.

Please bookmark this web site in the 'favorites' section of your browser as your information source for all things geocaching.

Find and log all 4 of the trackables located 

on this site.

If you experience any links that 

do not work, report them to:

so the site will continue to run 

at peek efficiency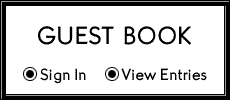 Let us know who you are and where you are from.

There are currently 361 links on this site to increase your geocaching knowledge and fun.

Latest Website Link Additions...

World Wide Flash Mob

June 22, 2019

Going Caching MEGA - Rome, GA

October 5, 2019

05.14.19

05.09.19

This year's 
World Wide Flash Mob
 will take place on June 22nd. Have fun participating by either holding a Flash Mob event or attending one.
05.05.19

Check out the Cache Advance/Geocaching Vlogger May Challenge of the Month located in the CONTEST Section.

05.03.19

HAPPY BIRTHDAY to GEOCACHING which turns 19 years old today. 

04.29.19

Geowoodstock 2019 has announce that beause of a guidelines change from Geocaching HQ they will now be able to list the 
Midnight Madness
 gathering as an official event. Log your 'will attend' now.
04.22.19

Listen to this month's 
episode of Inside HQ
. It talks about the new Adventure Lab app and the new  web site search map that is being rolled out.
04.15.19

Check out this geocache container package sold by Practical Geocaching that includes
 3 magnetic bison tubes
. This company also offers FREE shipping.
4.11.19

Ahoy all ye geocachin' pirates and adventurers of fortune! We be musterin' up seven pirate crews for the 
Going Caching MEGA 
event on October 5, 2019. Some landbubbers say its the best event on the Seven Seas. 
FISH TALES

GADGET CACHE

by

Behind the Cache

 Mediterranean Geocaching Cruise October 18-31, 2019​

Click the icon for the world-wide

map of Mega & Giga Events

A Monthly Challenge

 in their Forum

​​

Metro New York Geocaching Society - ASSOCIATIONS​ 

Geo_Dudez - VLOGGERS

Cricut for Geocaching - SOCIAL MEDIA

Excellent Geocaching Adventures - SOCIAL MEDIA​

Geocaching Photo Booth Props - INSTRUCTIONAL

CITO Season 1, March 1 - May 31

Attend a CITO Event and get a Souvenir

Want to feature your web site on the Geocaching Central Homepage for the world-wide geocaching community to see? All you need is some awesome SWAG to become a sponsor. Contact us for further details.

Cache Advance/Geocaching Vlogger May Challenge

GIFF 

Submissions due by August 1