The Mega directory of web sites for all things related to geocaching.

Disclaimer - Geocaching Central has no affiliation with any web sites listed here and has no control over the content of these sites. 

If anyone has a concern about any of the content listed on these sites, they need to contact said web site directly.  

Contests, Challenges & Promotions...

Geocaching Central is produced

by geocachers for geocachers. 

It contains useful links, news,  contests and more for all things related to geocaching.

Geocachers who visit this site 

are encouraged to become part 

of the Geocaching Central team 

by submitting their favorite links 

in order to keep the directory growing.

Please bookmark this web site in the 'favorites' section of your browser as your information source for all things geocaching.

Find and log all 4 of the trackables located 

on this site.

If you experience any links that 

do not work, report them to:

so the site will continue to run 

at peek efficiency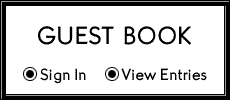 Let us know who you are and where you are from.

There are currently 389 links on this site to increase your geocaching knowledge and fun.

Latest Website Link Additions...

Indoor event in Ft. Worth, TX

May 25, 2019

Bahamas Geocaching Cruise

June 24-28, 2019

01.21.19

01.17.19

Geocaching Central would like to CONGRATULATE site sponsors Jimrky and berthie_biker, owners of Practical Geocaching, on their completion of the 
Kentucky County Challenge
. Way to GO!
01.16.19

Looking for a reliable, reasonably priced headlamp? Check out this 
product review
 brought to you by LANMonkey.
01.14.19

01.07.19

01.05.19

Check out what's new at Geocaching HQ from their latest 
podcast
.
01.01.19

HAPPY NEW YEAR!  May 2019 bring you geocaching joy.

12.30.18

6 new categories have been added to the website: AUGMENTED REALITY, GEOART, GEOCACHERS, INSTRUCTIONAL, MUNZEE and TRAVEL. Send in links to help populated these new places of geocaching information.

12.25.18 - The Wise Men followed a signal from above to the ultimate find. No GPS was required. Merry Christmas to all.

12.19.18

Groundspeak has created a new app called Adventure Lab for finding and logging lab caches. Go to the 
APPS
 section to download.
A clever hide found by Geopat92 and Charlie Brown.

 Mediterranean Geocaching Cruise October 18-31, 2019​

Click the icon for the world-wide

map of Mega & Giga Events

A Monthly Challenge

 in their Forum

​​

Geocacher- VLOGGERS                                                                                                 

British Columbia Geocaching Association - ASSOCIATIONS

10,000 Geocaches - VLOGGERS        

A-Team Caching Souvenirs - INTERNET TOOLS

Manitoba Geocaching Association - ASSOCIATIONS

CITO Season 1, March 1 - May 31

Attend a CITO Event and get a Souvenir

Want to feature your web site on the Geocaching Central Homepage for the world-wide geocaching community to see? All you need is some awesome SWAG to become a sponsor. Contact us for further details.

Enter to win buttons

from The Creative Guy