The Mega directory of web sites for all things related to geocaching.

Directory of Web Sites...

Disclaimer - Geocaching Central has no input or control of the content of the listed web sites. 

If anyone has a concerns, they need to contact said web site directly.  

Geocaching Central is produced

by geocachers for geocachers. 

It contains useful links, news,  contests and more for all things related to geocaching.

Geocachers who visit this site 

are encouraged to become part 

of the Geocaching Central team 

by submitting their favorite links 

in order to keep the directory growing.

Please bookmark this web site in the 'favorites' section of your browser as your information source for all things geocaching.

If you experience any links that 

do not work, report them to:

so the site will continue to run 

at peek efficiency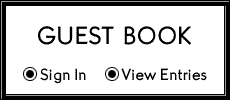 Let us know who you are and where you are from.

There are currently 490 links on this site to increase your geocaching knowledge and fun.

Who's Up For an Adventure?...

​03.01.2021

02.25.2021

There are only 3 days left to send in your entry to the February Nano Kids Challenge.

The next to levels for the Wonders of the World Promotion are now ready to be found.

02.18.2021

Check out the 
web site
 of the father of earthcaching.
02.15.2021

02.12.2021

The Mars Rover with the trackable attached to it will be landing on the red planet next Thursday, February 18th. Coverage starts at 2pm EST. Come and join the 
WATCH PARTY
, hosted by Cache the Line.
Listen to this 
Inside HQ podcast
 with guest Dr. Francis McCubbin to learn how a geocaching trackable got sent to Mars.
02.11.2021

02.08.2021

02.05.2021

Have you ever heard of the Lincoln Highway Adventure Lab Series? It stretches across the United States. Check out all the different links in the ADVENTURE LABS section to see if it goes by you.

01.30.2021

Thank you to the 
Geocache Talk Network
 for doing such a fantastic job in their presentation of the WORLDWIDE CacheCon 2021. Bravo!
MEGA Event 

May 31, 2021

Kentucky - USA

​​Ohio Geocaching Association - ASSOCIATIONS

Munzee Types - OTHER GAMES

CuppaZee - OTHER GAMES (Munzee)

GEO etc, EARTHCACHES

I Heart EarthCaches! - EARTHCACHES

Geology.com, EARTHCACHES

Western NY Geocachers, SOCIAL MEDIA

Atlanta Area Geocachers, SOCIAL MEDIA

The Tentman's Tent - BLOGGERS

Ernie's Geocoins, TRACKABLES & PATH TAGS

Munzee Virtual Garden Painter, OTHER GAMES

Want to feature your web site on the Geocaching Central Homepage for the world-wide geocaching community to see? All you need is some awesome SWAG to become a sponsor. Contact us for further details.

Find all 6 trackables placed throughout the site.

MEGA Event

May 8, 2021

Kansas - USA

MEGA Event

April 23.2021

Queensland - Australia

MEGA Event 

June 5, 2021

Ohio - USA

MEGA EVENT 

March 13, 2021

Texas - USA

Contests, Challenges & Promotions...

Video of the Month - March 

Mars Perseverance Rover

LIVE STREAM

CosmoSapiens

Discover the Trackable

 Located on the Mars Rover

​(See Details)

Locationless Cache

February 6 - December 31

Wonders of the World

2 New Levels