The Mega directory of web sites for all things related to geocaching.

Directory of Web Sites...

Disclaimer - Geocaching Central has no input or control of the content of the listed web sites. 

If anyone has a concerns, they need to contact said web site directly.  

Geocaching Central is produced

by geocachers for geocachers. 

It contains useful links, news,  contests and more for all things related to geocaching.

Geocachers who visit this site 

are encouraged to become part 

of the Geocaching Central team 

by submitting their favorite links 

in order to keep the directory growing.

Please bookmark this web site in the 'favorites' section of your browser as your information source for all things geocaching.

If you experience any links that 

do not work, report them to:

so the site will continue to run 

at peek efficiency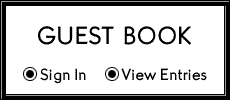 Let us know who you are and where you are from.

There are currently 458 links on this site to increase your geocaching knowledge and fun.

Who's Up For an Adventure?...

09.20.2020

09.19.2020

09.08.2020

Geocaching Central welcomes 
Podcacher
 as their newest affiliate. The Podcacher Weekly Podcast has been running since July 2005 and is the top provider of high quality, family-friendly geocaching news, tips & tricks, interviews and contests. You can listen to Podcacher at their web site, through their downloadable app, or through your smartphone's podcast app.
09.06.2020

08.31.2020

New Attributes
 have been added by Geocaching HQ to describe geocache hides 
08.27.2020

08.25.2020

CITO Season 2
 runs from September 1 to December 31. All who attend a CITO will receive a souvenir. 
08.16.2020

Looking for other fun activities to do while social distancing? 
This one
  come in a close 2nd to geocaching.
08.12.2020

Just a reminder that International Geocaching Day is Saturday, 

August 15th. Find a geocache and get a souvenir.

This to That, INSTRUCTIONAL

AFK Geocaching - TRAVEL

The Cache Creation, PUBLICATIONS

Geocaching GPS (volume 1), PUBLICATIONS

Geocaching GPS (volume 2), PUBLICATIONS

CacheSleuth, INTERNET TOOLS

Want to feature your web site on the Geocaching Central Homepage for the world-wide geocaching community to see? All you need is some awesome SWAG to become a sponsor. Contact us for further details.

Find all 6 trackables placed throughout the site.

Video of the Month for September...

The FIFTH OLDEST UNFOUND geocache in remote Ontario!

Cache the Line

Memory Lane Souvenir Promotion

June 1 - January 3, 2021 

CITO Season 2

September 1 - December 31, 2020 

Wonders of the World

 August 12 - December 31, 2020 

Contests, Challenges & Promotions...

Cache Advance/Geocaching Vlogger

September Challenge

The Nano Kids

September Challenge

Geocaching Jangie

Deadline September 30th