The Mega directory of web sites for all things related to geocaching.

Directory of Web Sites...

Disclaimer - Geocaching Central has no input or control of the content of the listed web sites. 

If anyone has a concerns, they need to contact said web site directly.  

Geocaching Central is produced

by geocachers for geocachers. 

It contains useful links, news,  contests and more for all things related to geocaching.

Geocachers who visit this site 

are encouraged to become part 

of the Geocaching Central team 

by submitting their favorite links 

in order to keep the directory growing.

Please bookmark this web site in the 'favorites' section of your browser as your information source for all things geocaching.

If you experience any links that 

do not work, report them to:

so the site will continue to run 

at peek efficiency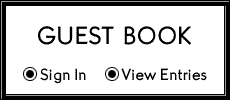 Let us know who you are and where you are from.

There are currently 502 links on this site to increase your geocaching knowledge and fun.

Who's Up For an Adventure?...

​09.05.21

Who is ready to take the reading 
challenge
 with the Geocaching Vlogger?
09.01.21

5 days left to Reach the Peak for month 1. FYI - If you don't complete each month's challenge during the month that it runs, you will lose eligibility to get the ultimate souvenir at the end of the promotion.

08.20.2021

Find a geocache on Saturday 8/21 or Sunday 8/22 and you will get an International Geocaching Day digital souvenir.

There will be a new MEGA Event to take place in July of 2022. 
Cachefest
 will be held in Memphis, TN. Check out all the details on this 
podcast
.
08.09.2021

​Check out the new 
contest
 from Cache Canada. The entry deadline is August 28th. 
08.01.2021

07.28.2021

ATTENTION GEOCOIN COLLECTORS - There are some pretty SWEET geocoins still available from the Mingo Madness MEGA Event. 
Get yours
 while you can.
07.20.2021

geocoinz.nz - TRACKABLES & PATHTAGS

Waymarking - APPS

Erie Canal Adventure Lab Trail, ADEVETURE LABS

Route 66 Adventure Lab Series, ADVENTURE LABS

Weird U.S., TRAVEL

Bugsy Travels and the Ammo Boxes, PUBLICATIONS

Sticker Mule, SHOPPING

Keen Hiking Boots, SHOPPING

Want to feature your web site on the Geocaching Central Homepage for the world-wide geocaching community to see? All you need is some awesome SWAG to become a sponsor. Contact us for further details.

Find all 6 trackables placed throughout the site.

MEGA Event

October 2, 2021

Australia

MEGA EVENT 

October 2, 2021

Georgia - USA

Contests, Challenges & Promotions...

Video of the Month - September

FANTASTIC Gull Lake Adventure Lab!

Cache the Line

Locationless Cache

February 6 - December 31

MEGA EVENT 

October 23, 2021

New Zealand 

Big Blue Switch Day Souvenir

May 2 - December 31

Reach the Peak Souvenir Challenge

August 2, 2021 - March 6, 2022

Cache Advance/Geocaching Vlogger

September Challenge of the Month