The Mega directory of web sites for all things related to geocaching.

Directory of Web Sites...

Disclaimer - Geocaching Central has no affiliation with any web sites listed here and has no control over the content of these sites. 

If anyone has a concern about any of the content listed on these sites, they need to contact said web site directly.  

Contests, Challenges & Promotions...

Geocaching Central is produced

by geocachers for geocachers. 

It contains useful links, news,  contests and more for all things related to geocaching.

Geocachers who visit this site 

are encouraged to become part 

of the Geocaching Central team 

by submitting their favorite links 

in order to keep the directory growing.

Please bookmark this web site in the 'favorites' section of your browser as your information source for all things geocaching.

If you experience any links that 

do not work, report them to:

so the site will continue to run 

at peek efficiency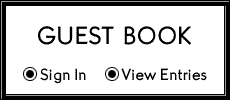 Let us know who you are and where you are from.

There are currently 376 links on this site to increase your geocaching knowledge and fun.

Latest Website Link Additions...

Upcoming Events & Adventures...

Going Caching MEGA - Rome, GA

October 5, 2019

Video of the Month - August

08.21.19

GOOD LUCK! to
 theTwonky
 who is on a whirlwind adventure across the USA and Canada. 
08.11.19

Check out this
 great way
 to store and display your path tags.
08.05.19

08.03.19

JUST A REMINDER: Saturday, August 17th is International Geocaching Day. Log a cache or attend an event and get a souvenir.

08.01.19

Geoff May, the vlogger at 
Cache the Line
, needs 76 more subscribers to his AWESOME YouTube channel in order to be able to livestream portions of his journey to Scotland in 2 weeks. Check out his FANTASTIC video seen above and help him out. 
07.29.19

We are looking for geoart links from each state, province, or anywhere else in order to populate the GEOART section of this site. If you know of any popular pieces of geoart in your area, please submit the link to the geocaching.com bookmark list through the ADD A WEB SITE option on this page.

07.24.19 

Sad news of the passing of 98 year old 
Barney Smith
, owner of the world-famous toilet seat art museum. This museum was a popular virtual geocache destination site.
07.21.19

Only 21 days left to solve the Mystery at the Museum.

07.10.19

A new contest from Podcacher has been listed in the CONTESTS, CHALLENGES & PROMOTIONS section.

GHOST SHIP

Geocaching

by

Cache the Line

Celebrate 20 Years of Geocaching 

Alaska Cruise

August 7 - 14, 2020

Click the icon for the world-wide

map of Mega & Giga Events

The Walking Dead Our World - OTHER GAMES

The Hog Trail - GEOART ​​

Kalisa Geocaching - VLOGGERS​

Epic Geocaching - FINDING

freeda reist - VLOGGERS

Want to feature your web site on the Geocaching Central Homepage for the world-wide geocaching community to see? All you need is some awesome SWAG to become a sponsor. Contact us for further details.

Find more trackables throughout the site.

CITO Season 2

September 1 - November 30

Attend a CITO and get a souvenir.

Cache Advance/Geocaching Vlogger

August Challenge

Nano Kids

August Challenge